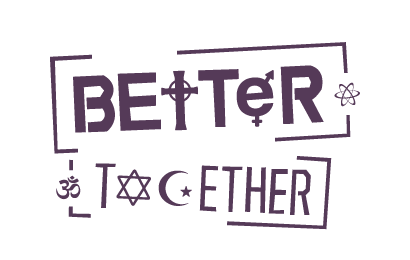 Better Together is a national movement of students that are bringing together people of different religious and non-religious backgrounds to work toward a common goal. It's a network for students, by students - a place where you can come together and work to make interfaith cooperation a priority on your campus.
This year's Serve Better Together took place on November 14th, 2015 at Holt Elementary School. The event was a partnership between Crossroads Community Center and the Center for Service and Leadership to bring students off all different religious groups together to dialogue about their faith and give back to the community.
Volunteer students from the Muslim Student Association, local church groups, and education students worked together on painting a new lending library and reading lounge for students. The lending library is an opportunity for students to help grow their book collections at home, as there is no due date on the books. It also a chance for students to donate books to their fellow classmates. Many of the Better Together team was set to work on organizing the large amount of books donated to start the lending library into different genres and reading levels. Another group of students helped paint Holt's bathrooms with college logos and inspirational quotes to encourage students to pursue a future in academics.
Returning to campus, students came together for lunch and dialogue after a hard morning's work. Gathering in small groups in the Ferguson Center Great Hall, students of all walks of life came together to discuss their differences and similarities of faith. New friendships were formed over the breaking of bread and the hard and good work of the day.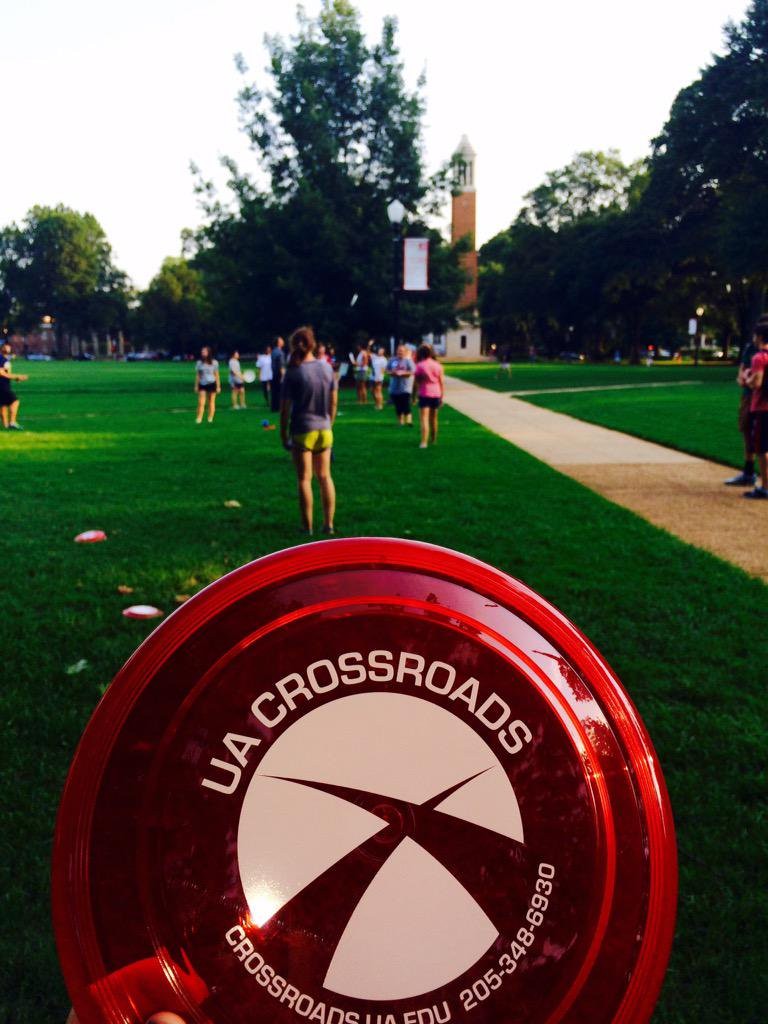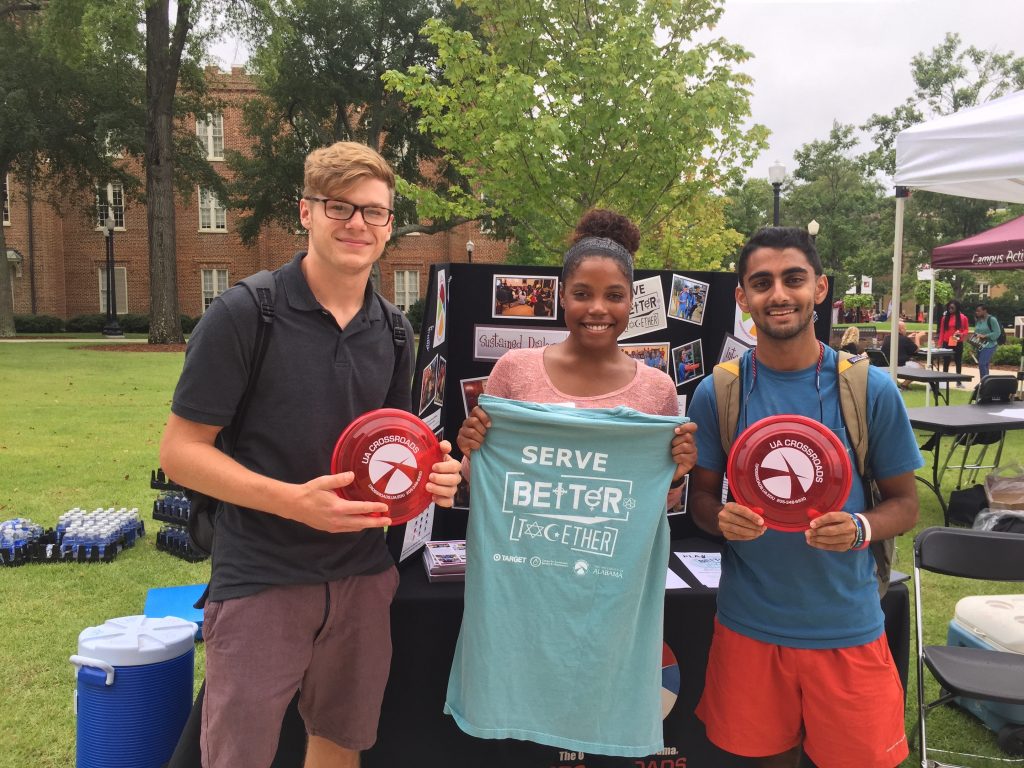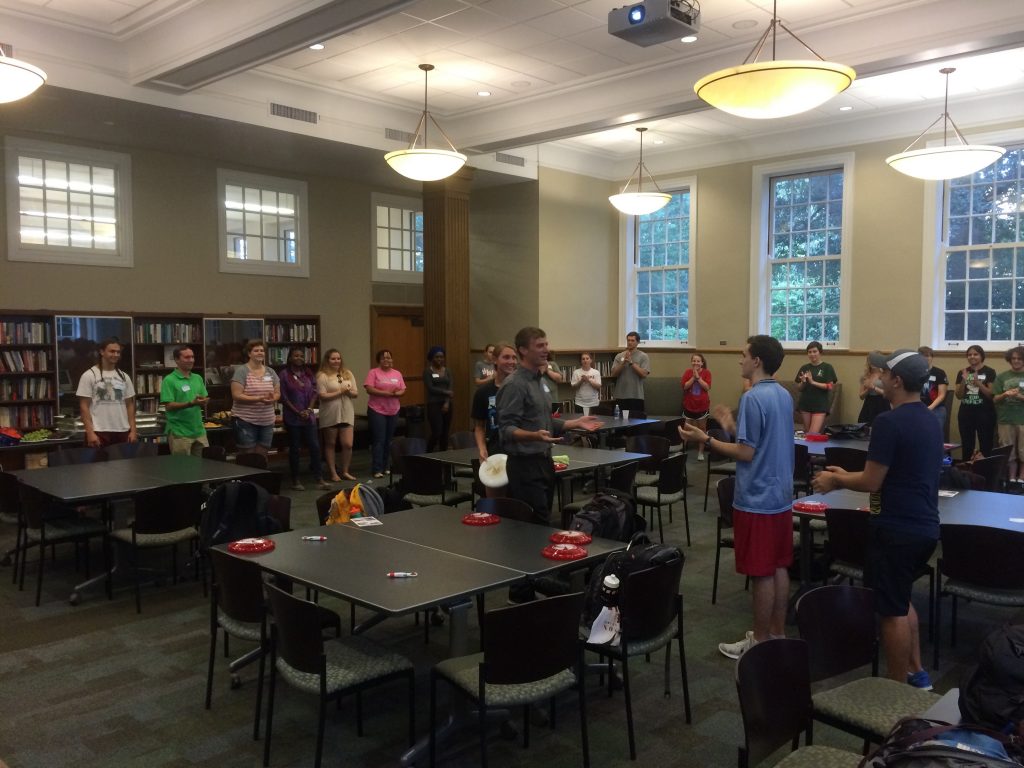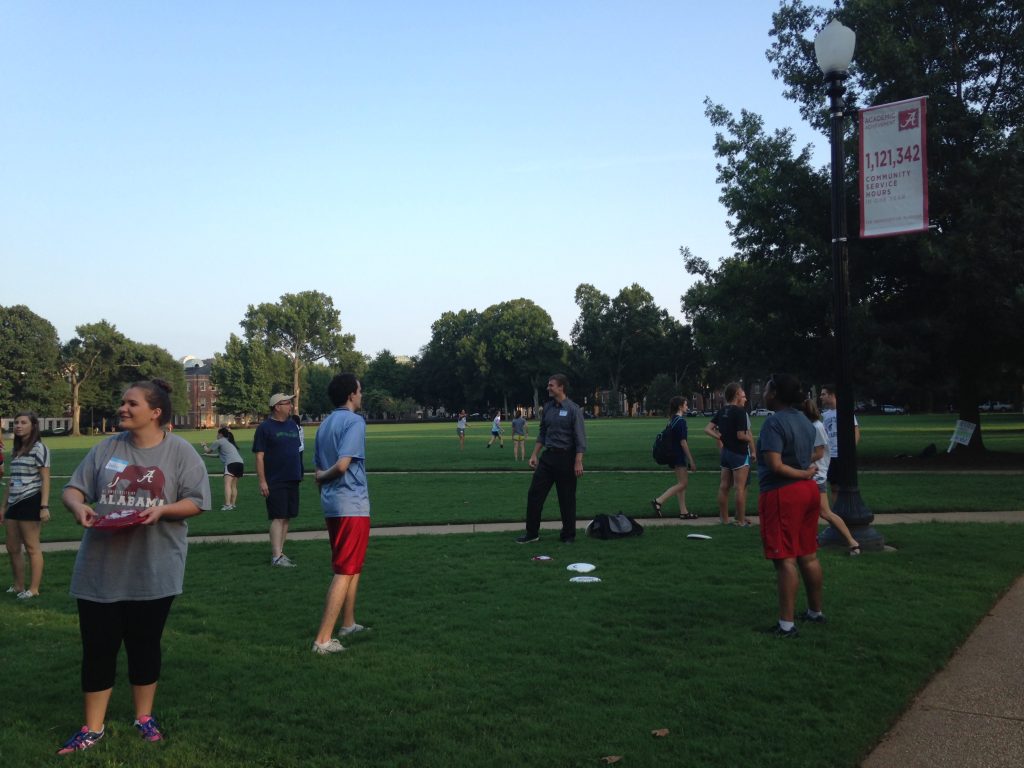 On March 15, 2014, Crossroads Community Center and the Community Service Center joined forces with Authentic Renovations Ministries and Love, Inc., to promote appreciation for diversity and community service. With funding from Target, an interfaith group of students came together to work at homes of families in need of repairs and wheelchair ramps.
Calling the event SERVE Better Together, this event was initiated by Better Together, a student organization at The University of Alabama. Better Together unites students of different faiths and philosophies by engaging them in service and community engagement projects. By giving to their community, individuals make new friends and foster new relationships for increased interfaith understanding.
By serving the public selflessly, the Common Good nature of the project helps alleviate conflicts these groups might have regarding religious differences and begins to lay the foundation for interfaith dialogue. Over 50 volunteers from Crossroads, The Community Service Center, the Crimson Secular Student Alliance, Bama Hillel, various Christian congregations, and the Muslim Student Association were able to serve Tuscaloosa residents by renovating these families' homes.
Following a successful and rewarding day, students enjoyed dinner and interfaith dialogue at the Hillel Student Center. As the day began to wind down, students were able to strengthen new friendships formed throughout the day and discuss the importance of diversity on campus, in the community, and in our daily lives.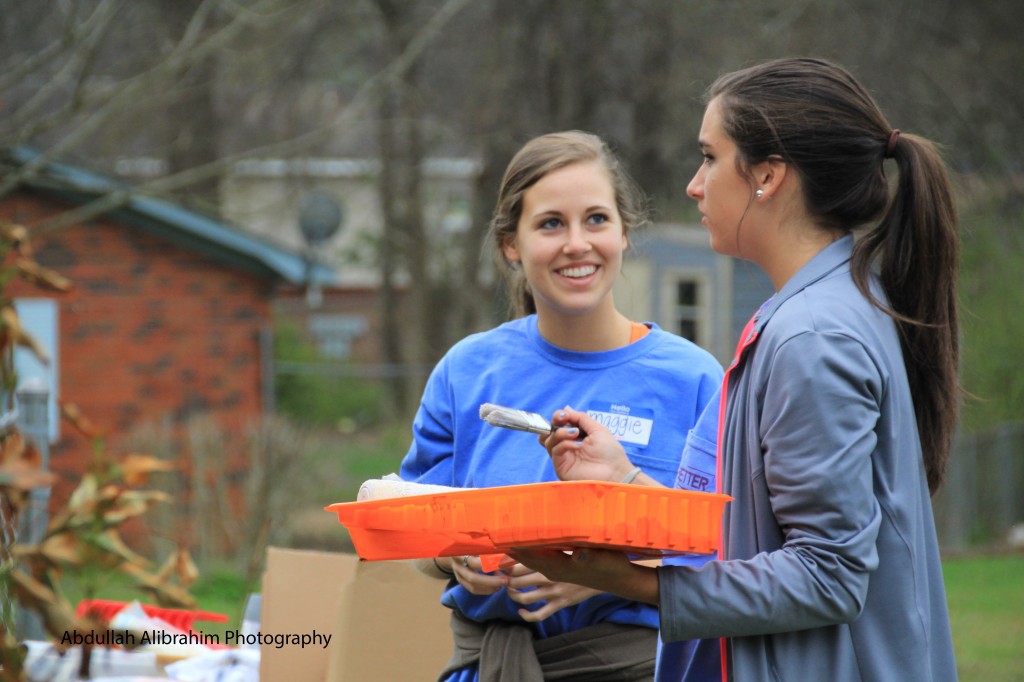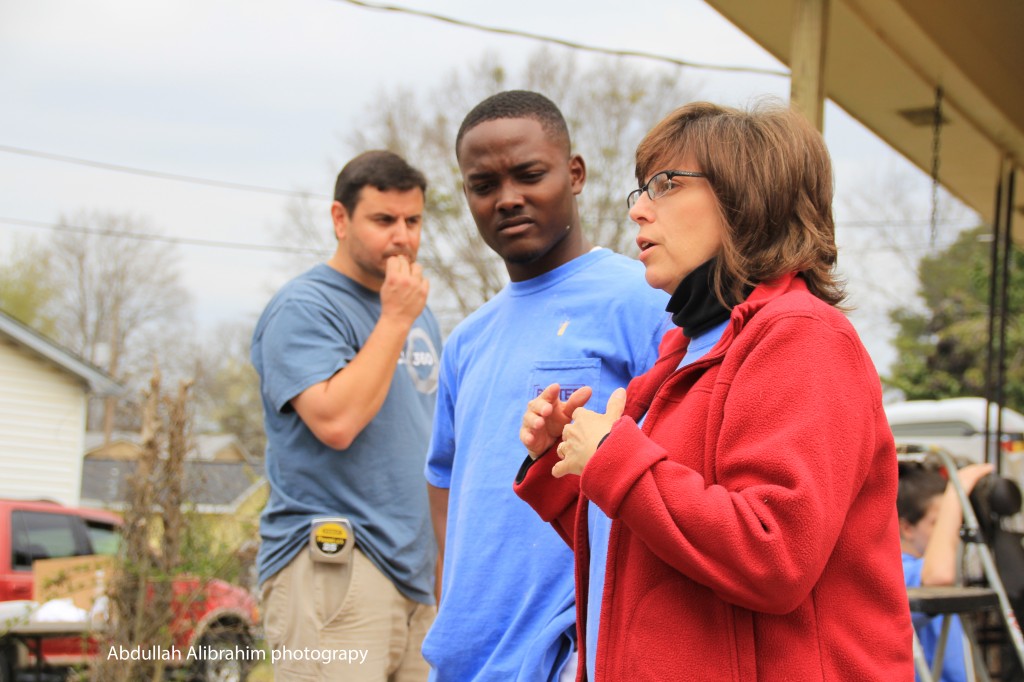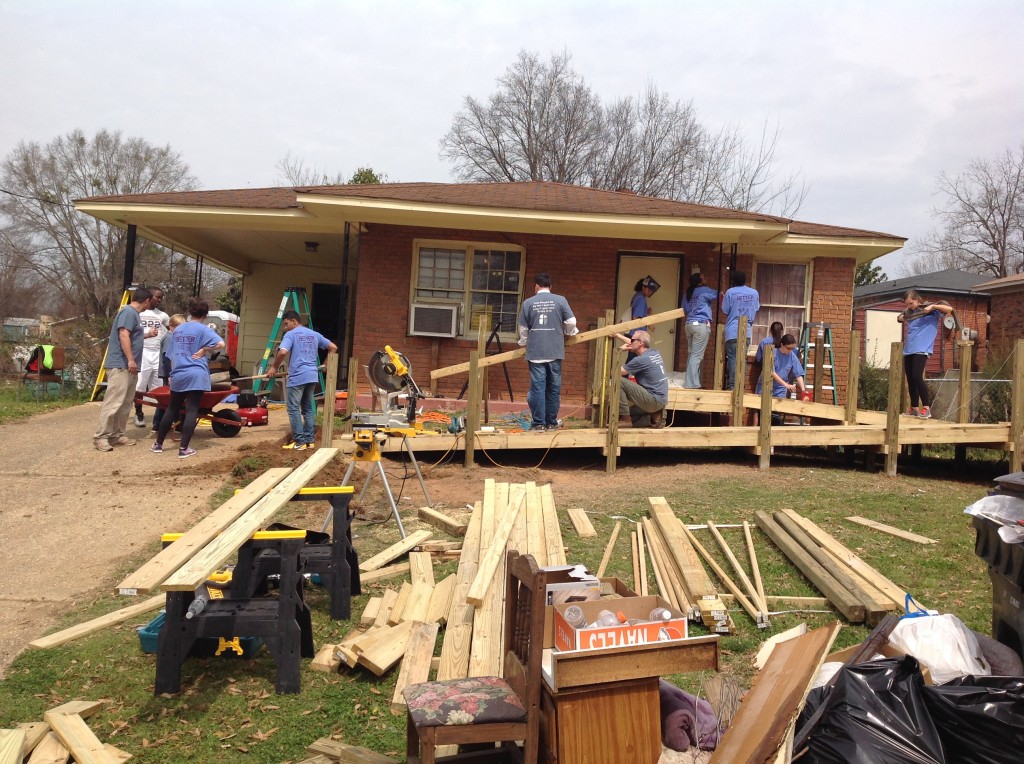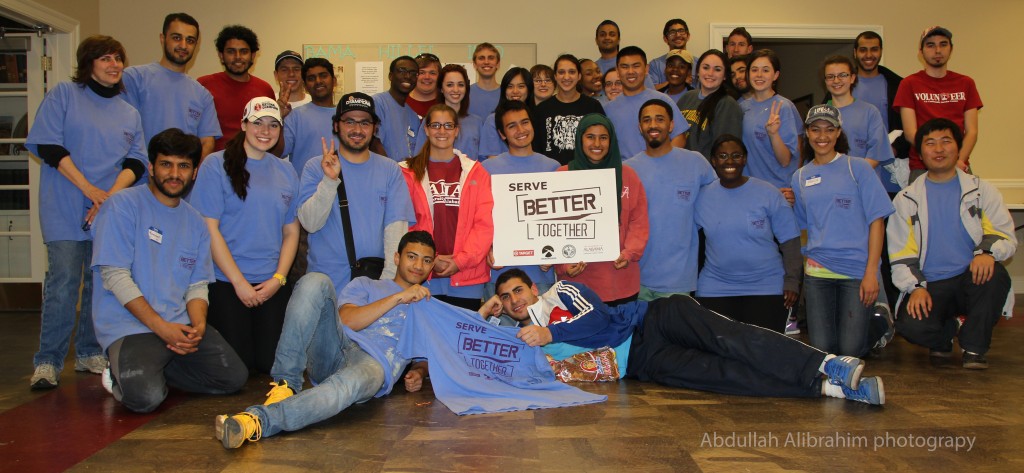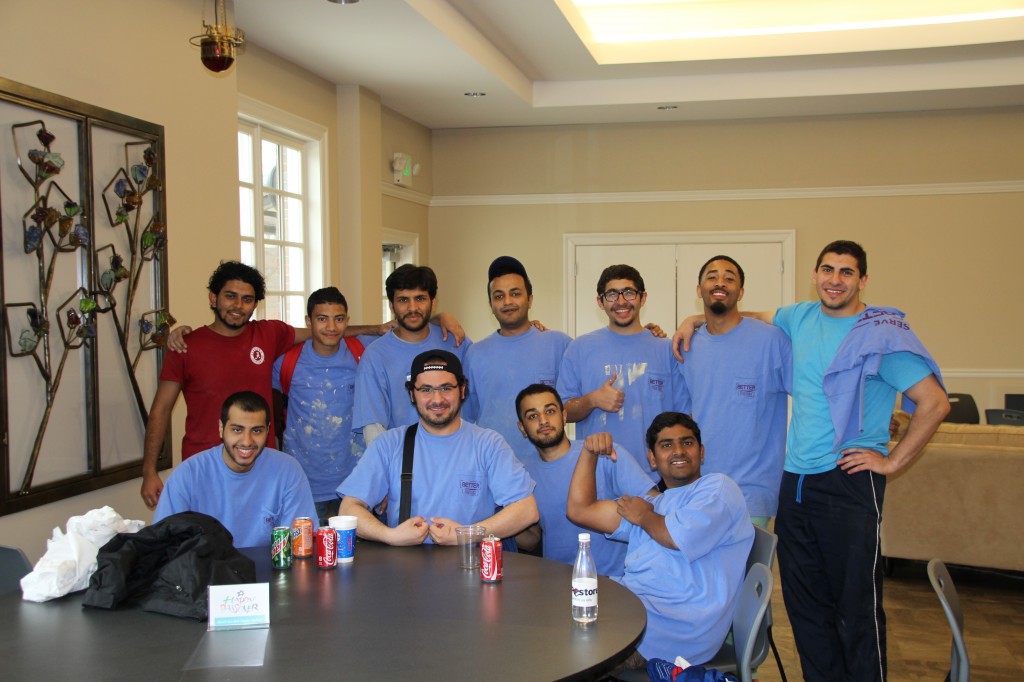 Instead of seeing personal beliefs as differences that divide, the Crossroads Interfaith Initiative draws on the work of the Interfaith Youth Core (IFYC.org), to advance a view of religious and philosophical traditions as bridges for cooperation and understanding. This movement promotes:
Respect for the diverse religious and non-religious identities that people have.
Mutually inspiring relationships between people of different backgrounds and traditions.
Common action for the common good.
In spring 2013, UA students attended IFYC's Interfaith Leadership Institute in Atlanta to learn more about how they could improve interfaith opportunities on campus. As a result of this experience, Crossroads Community Center hosted Dwell Better Together in which panelists of different religions and beliefs addressed students prior to the Community Service Center's poverty awareness Sleep Out event on the Quad, an event designed to heighten awareness of poverty. Panelists who were Christian, Muslim, Sikh, Jewish, atheist and agnostic spoke about each tradition's approach to caring for those in need.

---