Lane McLelland
Ferguson Student Center Suite 3617
P.O. Box 870297, Tuscaloosa, AL 35487
Telephone: (205) 348-6930
Email: lane.mclelland@ua.edu
Lane McLelland is the director of the Crossroads Community Engagement Center in the Division of Community Affairs at The University of Alabama (UA). She brings to her work over thirty years of experience in community dynamics and multicultural education. At Crossroads, she directs intercultural and civic education programming to foster more inclusive environments on campus and in local communities, specifically providing civic learning opportunities through UA's Campus Dialogues, Practicing Inclusive Engagement (P.I.E.) workshops, a Sustained Dialogue course, and cultural heritage celebrations. Previous to her appointment at Crossroads, McLelland served as the assistant director in UA's New College, where she taught courses in ethics and principles of deliberative democracy. As its assistant director, McLelland also coordinated New College's Civic Engagement and Leadership Minor and developed Partners for Action and Research in Communities (PARC), its embedded community-based research internship program in Walker County.
After receiving her interdisciplinary BA in International Studies and Conflict Management from UA, McLelland spent two years teaching at Tunghai University in Taiwan and three years working in Washington, DC, with China-related organizations. Her interest in cross-cultural ethics then sent her to graduate school at Pacific School of Religion in Berkeley, California, where she earned a Master of Divinity degree and an M.A. in Ethics. McLelland holds a Ph.D. from UA's College of Education, where she focused on Social and Cultural Studies in the context of higher education. 
Before returning to academia, McLelland served as a United Methodist minister and as the program director of the Healthcare Ethics Consortium at the Emory Center for Ethics. In addition to her current role at Crossroads, her classes and research focus on moral development in higher education and civic engagement models for sustainable social change.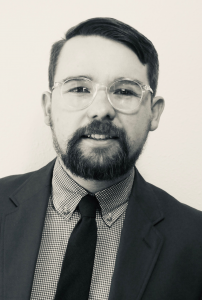 A. Jackson Harris
Community Engagement Coordinator
Ferguson Student Center Suite 3617
P.O. Box 870297, Tuscaloosa, AL 35487
Telephone: (205) 348-6930
Email: asajharris@ua.edu
Jackson Harris serves as Community Engagement Coordinator at UA Crossroads. He holds a Bachelor of Arts degree in Community Development from the University of Alabama, where he is currently pursuing a Master of Arts degree in Communication Studies. Jackson's professional background includes leading roles in national non-profit organizations; Southern Region Vice President of the National FFA Organization and Regional Director of the National Wild Turkey Federation. Harris currently resides in Tuscaloosa, Alabama with his dog, Loretta, where he makes time to write country songs and travel.